MILITARY BUREAU
TOP SECRET---EYES ONLY//1/27/2013/0000GMT
TO: TACTICAL AIRCRAFT/FIELD UNITS
FROM: G2//LOG//
SUBJ: OPERATION JIMMY DOOLITTLE
À: TACTIQUES D'AVIONS / DOMAINE DES UNITÉS DE: G2 / / LOG / /
SUJET: OPÉRATION Jimmy Doolittle
THE CAPTURE OF GAO BY ADVANCING COMBINED UNITS OF FRENCH-MALIAN FORCES HAS NOW MADE IT POSSIBLE TO BEGIN THE ASSAULT ON TIMBUKTU ITSELF. SINCE LINES OF COMMUNICATION MAY WELL BE STRETCHED BEYOND DESIRED REACH FOR AN IMMEDIATE APPROACH TO THE CITY; AND SINCE ALSO IT HAS BEEN REPORTED THAT WATER-ELECTRICITY HAS BEEN DENIED THE CIVILIANS, TIME BECOMES OF ESSENCE

THE PROPOSAL THEREFORE IS TO SHORTEN THE LONG MARCHES UP THE HIGHWAYS FROM KONNA OR DOENTZA AND USE THE WIDE WATERWAYS OF THE NIGER RIVER TO ADVANCE TO THE OBJECTIVE VIA AMPHIBIOUS ASSAULT FROM THE AIR. PHOTOS BELOW SHOW SOME OF THE AIRCRAFT IN FRIENDLY FORCES THAT MAY BE MADE AVAILABLE FOR SUCH AN OPERATION. CONSIDER THE SCHEME AS OPPOSED TO A DELAYED GROUND OPERATION THAT MIGHT EASILY BOG DOWN AT ANY STRETCH OF THE HIGHWAY.
LA CAPTURE DE GAO PAR AVANCE DE FRANÇAIS UNITÉS-MALIENNES FORCES EST MAINTENANT PERMIS DE COMMENCER L'ASSAUT SUR LUI-MEME TOMBOUCTOU. DEPUIS DES LIGNES DE COMMUNICATION PEUT BIEN TENDU AU-DELÀ DE LA PORTÉE SOUHAITE UNE APPROCHE IMMÉDIATE DE LA VILLE, ET DEPUIS outre, il a été rapporté que les EAU ELECTRICITE A ÉTÉ REFUSÉ les civils, le temps devient DE L'ESSENCE/


La proposition est donc de raccourcir le longues marches UP DE LA VOIRIE OU Konna DOENTZA ET UTILISATION DES VOIES LARGES DE LA FLEUVE NIGER POUR FAIRE AVANCER VERS L'OBJECTIF VIA assaut amphibie de l'air. PHOTOS ci-dessous montrent certains des avions DANS LES FORCES AMIES QUI PEUVENT ETRE MIS A LA DISPOSITION POUR UNE TELLE OPERATION. Considérer le régime comme S'OPPOSE À UNE OPÉRATION DE TERRE DELAYED qui pourrait facilement s'enliser À TOUT tronçon de la route.
Tactical landing by amphibious aircraft on the Niger River just below the ferry crossing point south of Timbuktu
Atterrissage tactique
par
avion amphibie
sur le fleuve Niger
au sud
juste en dessous du
point de
traversée en ferry
de Tombouctou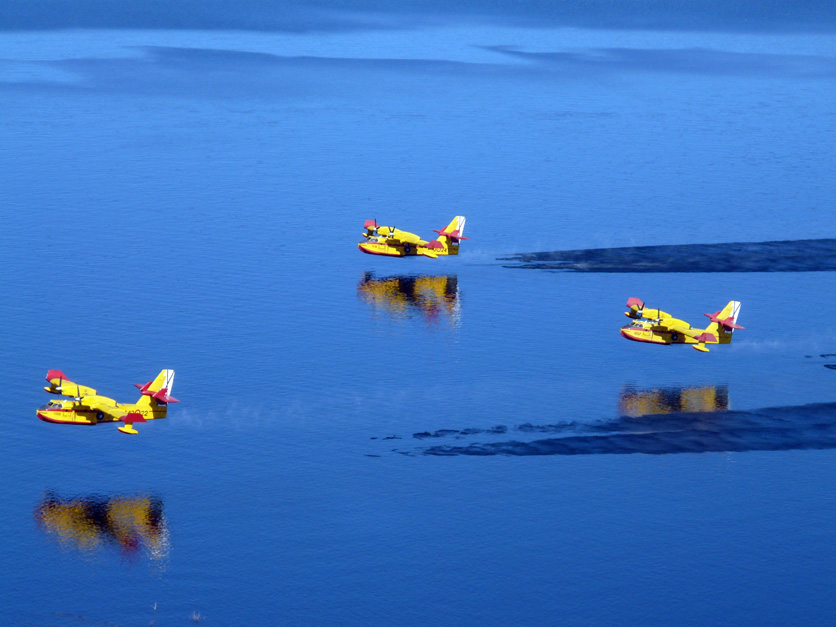 Mix formation of CL-215Ts and 415 training on a Spanish lake (Ejercito del Aire))
Mélanger formation de CL-215Ts et 415 une formation sur un lac espagnol (Ejercito del Aire))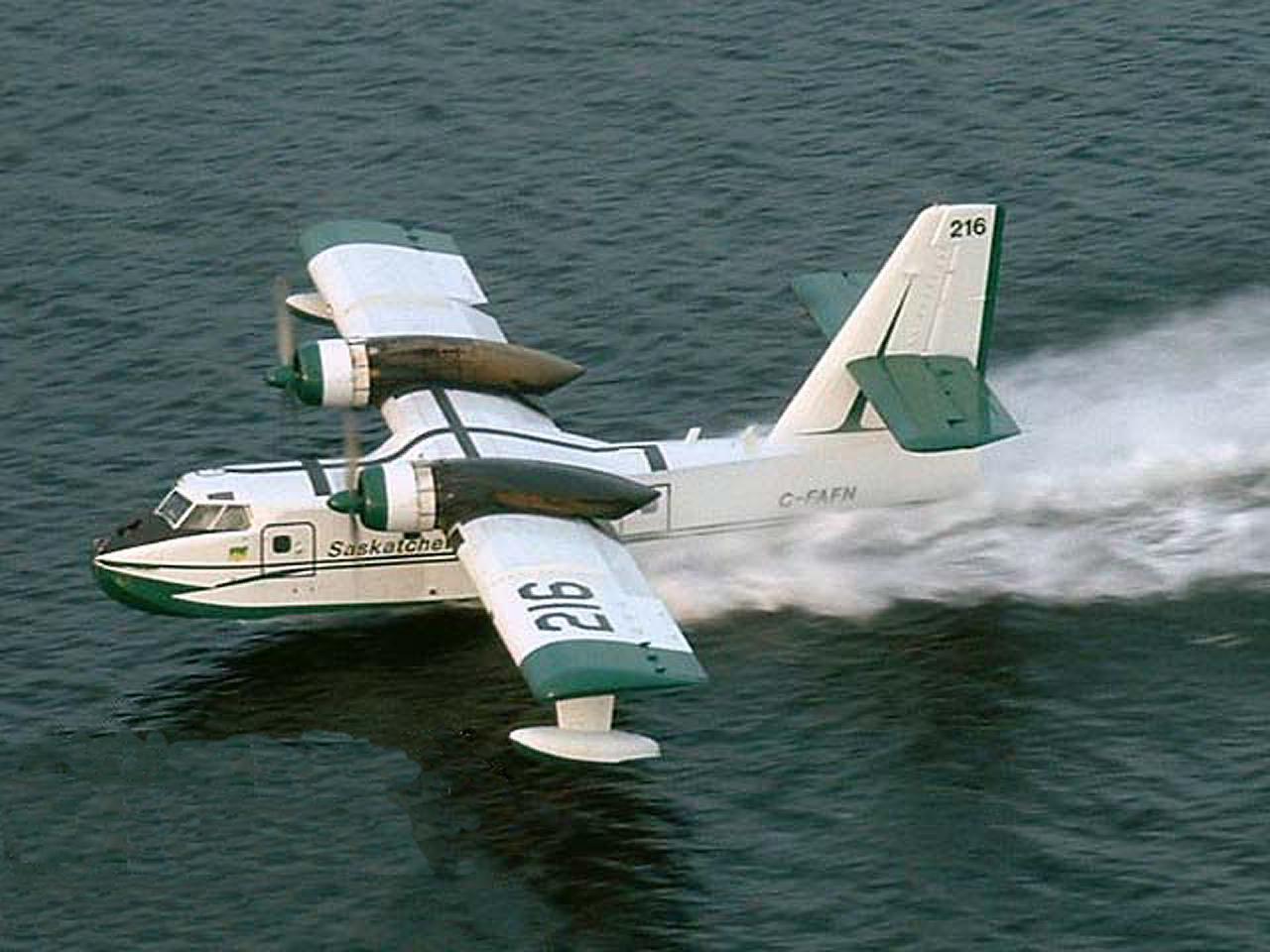 Saskatchewan's Tanker 216 tanking up (Saskatchewan Environment)
Tanker Saskatchewan 216 tanking en place (Saskatchewan Environment)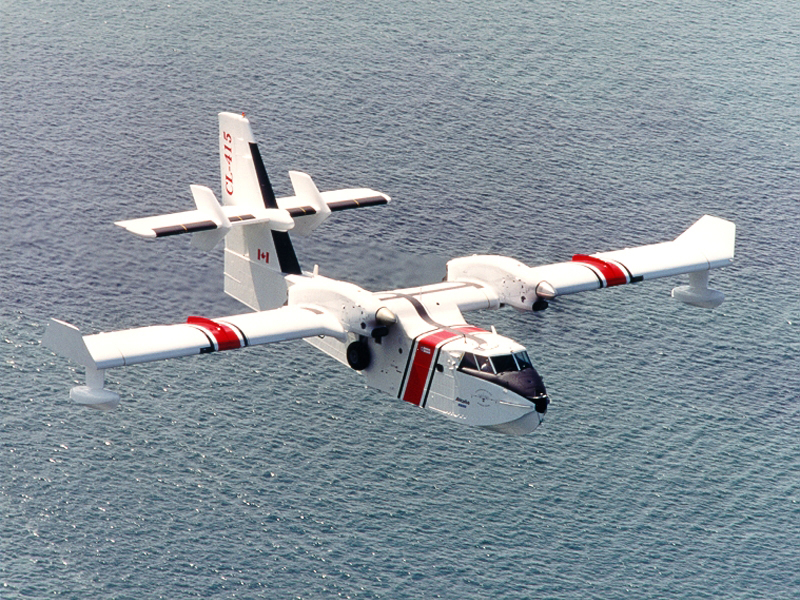 c/n 2005This early Bombardier demonstrator sports a SAR livery announcing the Malaysian colors (Bombardier)
c / n 2005This démonstrateur début de Bombardier arbore une livrée SAR annonçant les couleurs de Malaisie (Bombardier)
MORE MADE AVAIL AS FWD...
REGARDS, G2-LOG

DIST>...MOBILE, TXT, PLANNING, SECURE COURIER
PLUS QUE TA mis à la disposition ...
REGARDS, G2-LOG >

DIST ... MOBILE, TXT, PLANIFICATION, COURRIER SÉCURISÉ
MILITARY BUREAU
TOP SECRET---EYES ONLY//1/27/2013/0000GMT